Unveil the Future of Space Travel: The Enzmann Echolance!
Immerse yourself in a trailblazing revelation – The Enzmann Echolance is here to redefine space travel! It's NOT science fiction; it's a leap into the real future! 
Answer the call! Humanity is at the threshold of the stars.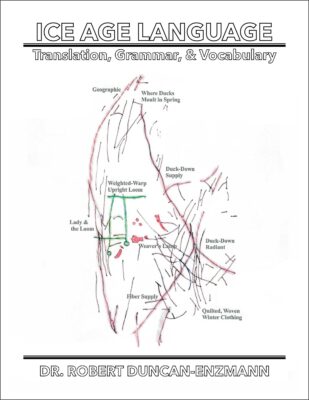 There exists an extraordinary Proto-Indo-European archive of tablets at Gönnersdorf on the Rhine. This is one of the most extensive ever recovered, with a library of more than 1,000 chronicles on bone, stone, and ivory. "Ice Age Language: Translations, Grammar, and Vocabulary" presents these inscriptions as language that can be, and herein is, translated.
A complex proposal to run a business that facilitates starships and groups of colonists. Written by Duncan-Enzmann as a model to be followed. Digital book. $2.97.

ENDEAVOR is FREA's research publication. ENDEAVOR tells the story of Dr. Enzmann and his wife Joanna Enzmann – he a world-class geologist, historian, linguist, astronomer, engineer, and physicist, and she a skilled mathematician and programmer who worked on the first computers and some classified projects – and how they worked together to create the skin in which the space program could grow. FREA's ENDEAVOR includes papers written on topics like gravity, astronomy, geology, physics, time, history, cosmology, mythology, symbology, mathematics, space mission planning, planetology, and more. There are photos, artwork, and articles about Dr. and Mrs. Enzmann published over the decades. Here are the issues of ENDEAVOR for your exploration. $25 each.